---
PROJECT 222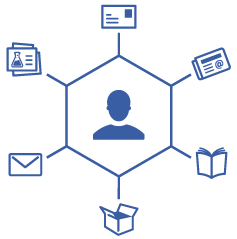 Links & Resources Centre
Centre de Liens et les Ressources
Centro de Enlaces y los Recursos
 مرکز پیوندها و منابع اینترنتی
---
---
Socio-Cultural Foundations – Organizations – Associations 
موسسات و انجمن ها و سازمانهای فرهنگی اجتماعی 
Fundaciones – Organizaciones – Asociaciones Socioculturales 
---
Schools, Learning and Educational Institutes  
مدارس و کانونهای آموزشی و تحصیلی 
Escuelas, Institutos de Aprendizaje y Educativos
---
Websites, Press and Other Media
وبسایتها، نشریات و سایر رسانه ها
Sitios Web, Prensa y Otros Medios
---
Internet Radio & Radio Stations 
شبکه های رادیویی و رادیو اینترنتی
Estaciones de Internet Radio
---
TV, Cable, & Internet TV Stations 
شبکه های تلویزیون کابلی، ماهواره ای و اینترنتی
TV & Estaciones de Internet TV
---
Facebook  Groups 
گروههای فیسبوک 
Grupos de Facebook
---
This page is under development.
Update 1: 29/10/2015
Page and menu created
Update 2: 22/2/2016
Page layout and titles added
Updated 3: 15/5/2016
Sub-page "Foundations-PRS" created. Items linked.

Update 4: 18/12/2016 web page development
---
Get Involved
If you are among noncommercial major Iranian entities or media active in Canada or any of its province, or if you know such entity whose valid website has not yet been provided here, please advise us via email "info@colombiran.ca" so that the name and website can be added and linked to this page for free.
Disclaimer!
COLOMBIRAN is neither responsible for the contents of third party sites, nor for the accuracy or validity of their advertisements. 
Promotion of other entities and/or their websites is merely done free of charge and voluntarily, as a sociocultural practice for information dissemination purpose, awareness and usage of  our readership only, and not as a promotion.
COLOMBIRAN does NOT side or endorse any of the entities or websites linked in this Resource Centre. Users to take advantage of these links and information at their own discretion and risk. 
---
این صفحه در حال توسعه می باشد
 تاریخ بروز رسانی اول  29  اکتبر 2015
صفحه و منوی آن در سایت ایجاد گردید
تاریخ بروز رسانی دوم 22 فوریه 2016
اجزا صفحه و تصاویر و عناوین اضافه گردید
تاریخ بروز رسانی سوم 15 می 2016
ثبت بعضی  موسسات در زیر صفحه و لینک دادن به وبسایت آنها آغاز گردید
تاریخ بروز رسانی چهارم 18 دسامبر 2016
توسعه صفحه و لینک به زیر صفحات
---
چنانچه شما یک موسسه یا سازمان یا رسانه عمده پارسی زبان (غیر تجاری)  فعال در کانادا و  یا یکی از استانهای آن می باشد و یا چنین موسسه یا سازمانی را می شناسید که دارای وبسایت معتبر و قابل رجوع برای پارسی زبانان  کانادا است و ما هنوز آن را در این صفحه معرفی نکرده ایم لطفا از طریق ایمیل به ما اطلاع دهید  تا نسبت به درج نام و نشانی آن بطور رایگان اقدام شود
اخطار و سلب مسئولیت
 کلمبیران مسئول صحت و دقت و نوع محتوای  مطالب و مقالات و آگهیهای سایر وبسایتها نمی باشد
 معرفی وبسایتهای عمده پارسی زبانان یا لاتین تباران  فعال در کانادا  خدمتی رایگان و داوطلبانه بوده و بعنوان یک اقدام فرهنگی اجتماعی برای تعامل دوستانه و حرفه ای با سایر رسانه های معتبر و موسسات قانونی ثبت شده در کانادا و صرفا به قصد نشر بیشتراطلات مرتبط با  اعضا کلمبیران جهت آگاهی و استفاده ایشان و مشتریان کلمبیران صورت می پذیرد. این اقدام و معرفی،  الزاما با  اطلاع اولیه یا درخواست وبسایتهای ثالث نمی باشد هر چند کلمبیران تمام سعی خود را بکار خواهد گرفت تا با تحقیق  و بررسی لازم قبلی و دوره ای از معرفی و لینک دادن به سایتهای نامتعارف یا در تضاد و عناد کامل  با اهداف کلی  کلمبیران خودداری نماید
رجوع به سایتهای ثالث ممکن است شما را در معرض موضوعات، مقالات و یا عکسها و ویدیوهایی قرار دهد که  دارای محتوای سیاسی، مذهبی و تبلیغات ناهمگون با عرف و سلایق و اعتقادات بعضی مخاطبین است.  رجوع شما به وبسایت های ثالث عملی با اختیار و علاقه شخصی بوده و خود مسئول خطر و زیان و ناراحتی احتمالی بابت نتیجه بازدید یا  تعامل خود با سایتهای دیگر می باشید
---