---
Project Series 200
Social Development
of COLOMBIRAN Communities of Canada 
Développement Social
des Communautés de COLOMBIRAN de Canada
Desarrollo Social
de las Comunidades de COLOMBIRAN de Canadá
توسعه اجتماعی
کامیونیتی های جمعیت کلمبیران در کانادا
---
P-202
MT-CGOL Project 
Mother-Tongue Canadian Government On-Line
Projet de GCEL-LM
  Gouvernement du Canada En Ligne – En langue Maternelle
El Proyecto GCEL -LM
Gobierno Canadiense En Línea – En la Lengua Materna
پروژه 202 با حروف مخفف داک – بزم 
دولت الکترونیک کانادا – به زبان مادری
***

This project connects Government of Canada to COLOMBIRAN Communities across the country. The objective is to facilitate the dissemination of information pertinent to Government of Canada, as well as the official messages of the governments of Canada (Federal and Provincial), via modern tools of a new and evolving digital age, to new immigrants and new Canadians.
The project further targets other creative initiatives to make this happen in mother-tongue of Canadians within our large COLOMBIRANIAN communities of over 1 million size across Canada.
The project attempts to engage parties from Government of Canada and Colombiran Social Enterprise as allies and stakeholders of Canada, to better educate New Canadians and New Arrivals about how Canada works for them and what Canada expects from them in return. 
Visit our "Government of Canada Page, AKA GC Page ", and learn new some things about Canada, right from official videos released by various federal government departments and agencies.
to quickly land in the GC page! 
What is meant by the term e-government?
It involves government agencies delivering better programs and services online, more efficiently, through the use of new information and communications technologies. E-government also harnesses the use of these technologies to improve government administration as well as enabling more effective engagement with the community.
http://e-education.ca/e-gov.htm
---
P-220
Census Project
Projet du Recensement
Proyecto de Censo
پروژه سرشماری
---
 P-222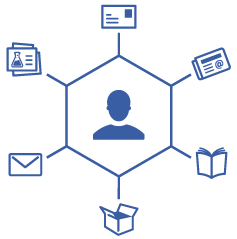 Centre de Lien et les Ressources
Centro de Enlace y los Recursos
---
This project aims  to promote all Latin-Canadian and Persian-Canadian major resources in Canada, so that all Canadian governments, businesses,  communities and general public including the COLOMBIRAN community members in Canada can find and contact the media, business, or institution of interest.
How can you engage or help?!
If  you are the owner or founder or person-in-charge for any relevant institution or media which is not listed in this centre, please contact us to provide your links and information. If relevant to our COLOMBIRANIAN communities (i.e. Latins and/or Persian-speaking communities of Canada), we will add the links in this centre for free.
Anyone who is aware of other helpful,  useful and relevant links that should be added under this centre, please let us know by sending the name and a valid Internet link of the resources  you would like to recommend us listing it in the  link centre.
Visit COLOMBIRAN's Link & Resource Centre Now!
---
  P – 250
Social Media on Alert
Média Sociaux en Alerte
Medios Social en Alerta
پروژه سوشیال مدیای آماده باش
---
 P-280
Strategic Residence Project
Projet de Résidence Stratégique
Proyecto de Residencia Estratégico
پروژه سکونت استراتژیک
---