---
Web Hosting Canada
Web Hosting Canada (WHC) is a privately owned, Canadian technology and IT infrastructure company based in Montreal, Quebec. WHC is a team of passionate, dedicated and highly motivated web professionals providing Canadian businesses with the means to succeed online.
With a physical presence in multiple data centers in Quebec, Ontario and British Columbia, and an international content distribution network (CDN), WHC success in providing geographic proximity of its infrastructure, while providing performance dreadful on a global scale.
Since 2003, WHC has set the highest standard for service reliability and security, and is now trusted by tens of thousands of clients throughout Canada and abroad. It is among the fastest-growing web service providers in Canada.
Some of the WHC's happy clients beside COLOMBIRAN.CA include:
---
Our Volunteer, Conscious and True Testimony 
We, COLOMBIRAN INC, hereby express our full satisfaction from WHC comprehensive web solutions; complete range of web technical and web marketing products; great, fast, friendly and helpful 24/7 on-line chat and toll-free telephony technicians; generously discounted and well priced packages; and one of the best, most efficient and most generous affiliation programs in the industry. We have carefully studied and individually contacted many of the greatest web hosting companies across Canada coast to coast both at sign-up and renewal time, and each time we ended up with full confidence of our expression above. Based on our experience as at May 1, 2016, we highly recommend WHC to individuals,  as well as small or mid-size businesses, seeking a strong and sustained web presence.

Above observation is directly pertinent to the "Starter" and "Pro" packages of web hosting plans. However, we are positive, but with no prejudice, that the same could be true about their "Enterprise" plan and many of their other products and solutions. 

This testimony may be updated or modified in any direction at any date, given our future observations.
---
Your Savings Start Here!
At your next renewal, switch to or sign-up with WHC through links available in COLOMBIRAN website.
WHC Offers Special Discounts to New Clients referred from COLOMBIRAN website.
For "Starter" and "Enterprise" web host plans, you will get an automatic 20% discount at check-out, when you purchase your product directly through COLOMBIRAN, by clicking on the banners below (available also on our front page and sidebar)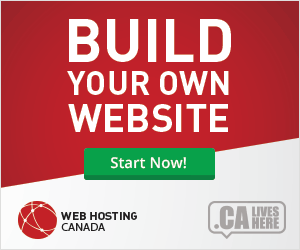 For "PRO" web hosting plan, (the most popular and most suitable account for demanding personal and/or organizational websites), you can exclusively get 50% discount at check-out, when you use a special code when finalizing your online check-out at WHV website. This special code is pertinent only to "PRO" package and can only be obtained through special links associated with black colour banners below.
Note: COLOMBIRAN.CA uses the PRO package and highly recommend it, even for personal website or blog sites. You may just pay a little more, however given the fast pace of technology and innovations in web industry, you will soon need the functionalities of a PRO account. 
Get other 20% to 50% discounts, for other products of WHC, with or without coupons of COLOMBIRAN, directly from the  HOT DEALS page of WHC website. (Subject to availability and depending to sales season)
---
WARNING!
Price tags and discounts are subject to change by WHC.
COLOMBIRAN is not responsible in case of future changes or discrepancies.
---
Small Business Resolutions Bundle – Only 5$! [Subject to change without notice]
Get your new project or business online for as little as 5$! [limited time offer only].  Includes your own .CA domain, a powerful Weebly site builder, 10 @yourdomain email addresses, an online marketing toolkit to get found on Google, and an email newsletter tool to keep up your clients in the loop. Get started today at https://www.smallbusinessresolutions.ca
---
Discover Anycast DNS from 
Anycast DNS adds security, reliability, and performance to any domain. Made specifically by Canadians, for Canadians, and available for free with Web Hosting Canada, or for as little as 0.99$/month [subject to change without notice] with any domain. Get started today at https://whc.ca/anycast-dns
© WHC, 2016
---
Visit Now
---
Hébergement Web Canada
Hébergement Web Canada (WHC) est une société de technologie et d'infrastructure TI, basée à Montréal, Québec. Ils sont une équipe de professionnels du web, travaillant ensemble pour aider les petites entreprises canadiennes à s'établir et à réussir en ligne.
Avec une présence physique dans multiples centres de données au Québec, en Ontario, et en Colombie Britannique, ainsi qu'un réseau international de distribution de contenu (CDN), WHC réussit à fournir une proximité géographique des ses infrastructures, tout en offrant une performance redoutable à une échelle globale.
Depuis 2003, Hébergement Web Canada se distingue par sa fiabilité de service (disponible 24/7) et son penchant pour l'innovation technique, et compte aujourd'hui plus de 10 000 clients actifs au Canada et à l'international. WHC est un registraire agréé par l'Association Canadienne des Enregistrements Internet (ACEI).
Certains des clients heureux du WHC à côté COLOMBIRAN.CA comprennent:
---
Vos économies commencent ici!
WHC offres réductions spéciales aux nouveaux clients visés à partir du site COLOMBIRAN.
Rabais de 20%
Vous obtiendrez 20% de réduction, lorsque vous achetez votre produit directement par COLOMBIRAN en utilisant la bannière ci-dessous.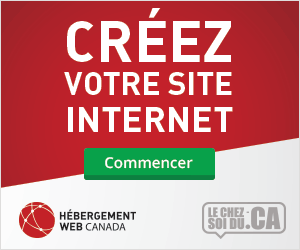 Rabais de 50%
Pour le plan "PRO", (le compte le plus populaire et le plus approprié pour les sites personnels et / ou organisationnelles), vous pouvez uniquement obtenir 50% de réduction, lorsque vous utilisez un code spécial lors de la finalisation de votre achat en ligne sur le site WHC, en utilisant la bannière ci-dessous.
---
Visit Now
---
Alojamiento Web Canadá
Alojamiento Web Canadá es una compañía de tecnología y la infraestructura de TI de propiedad privada, canadiense con sede en Montreal, Quebec. WHC es un equipo de profesionales de la web apasionados, dedicados y altamente motivados que proporcionan las empresas canadienses con los medios necesarios para tener éxito en línea.
Sus ahorros comienzan aquí!
WHC ofrece descuentos especiales a los nuevos clientes que se hace referencia en la página web COLOMBIRAN.
20% Descuento 
20% de descuento, cuando compra su producto directamente a través COLOMBIRAN, utilizando el banner de abajo.

50% Descuento 
Para el plan de alojamiento "PRO", (la cuenta más populares y más adecuado para los sitios web personales y / o de organización), se puede obtener exclusivamente el 50% de descuento, cuando se utiliza un código especial al finalizar su compra en línea en el sitio web de WHC.
---
شرکت میزبانی فضای اینرنت کانادا
شرکت وب هاستینگ کانادا، یکی از شرکتهای قدیمی و پیشرو در ارائه فضا و خدمات اینترنتی و میزبانی سایت های اینترنت می باشد که توسط بخش خصوصی در استان کبک کانادا به ثبت رسیده است
کلمبیران کانادا در طول یک دوره زمانی دوساله پروفایل و  خدمات و محصولات آنلاین این شرکت را با  موارد مشابه نزد دهها شرکت معتبر و بزرگ دیگر درسراسر کانادا مقایسه کرده و زیر نظر داشته است و بر برتر بودن سرویس خدمات و پشتیبانی بیست و چهارساعته آنلاین و تلفنی و همچنین منصفانه و حتی بهتر بودن قیمت ها با توجه به جزئیات و مشخصات فنی و اندازه های کمی و کیفی دیگرمحصولات و خدمات این شرکت در برابر بازار رقیب، تاکید می نماید
سابقه درخشان در کانادا
این شرکت از اعتبار بالا و سابقه درخشانی نزد بنگاههای خدمات  فروشندگان و حمایت از مصرف کنندگان در کانادا برخوردار است. سرورهای شرکت در نقاط امن مختلف و داخل کشور کانادا ( و نه آمریکا) نگهداری می شوند و در نتیجه مشمول قوانین دسترسی دولت و پلیس فدرال آمریکا نیستند
در کانادا و نیز از سطح جهان، بیش از ده هزار مشتری از جمله برخی شرکت ها، بانکها، دانشگاهها و فروشگاههای بزرگ و شناخته شده کانادایی،  خدمات  و فضای اینترنتی خود را از این شرکت خریداری نموده اند
صرفه جویی  چشمگیر در فضا و دامنه اینترنتی 
شرکت وب هاستینگ کانادا تخفیف های آنلاین زیر را در اختیار خریدارانی که خرید خود را با استفاده از لینکهای ویژه زیر از داخل وبسایت کلمبیران شروع نمایند ارائه می دهد. توصیه دوستانه و حرفه ای ما این است که چنانچه واقعا قصد کاری جدی و حفظ و استفاده از وبسایت خود را برای سالهای طولانی دارید حتما در هنگام خرید  با تخفیف، گزینه سه سال را انتخاب نمایید زیرا این تخفیف ها فقط برای خرید اول و نه برای تجدید اشتراک سالانه اعتبار دارند. در نتیجه صرفه جویی بزرگتر و واقعی زمانی حاصل می شود که از کد یا لینک  تخفیف خود  حد اکثر استفاده – یعنی برای خرید سه سال به جای شش ماه یا یکسال – را ببرید. ضمنا پکیج های سه ساله از قیمت اولیه پایین تری نسبت به سایر پکیج ها برخوردارند
بیست درصد تخفیف
با استفاده از لینک  زیر (بنر قرمز) مصولات و پکیج مورد نظر خود را با بیست درصد تخفیف خریداری ننمایید. تخفیف مذکور – در صورت استفاده از این لینک – در هنگام پرداخت نهایی آنلاین شما  به طور خودکار اعمال می گردد

پنجاه درصد تخفیف 
با استفاده از لینک زیر (بنر سیاه) در صورت انتخاب پکیج "پرو" (حرفه ای) از حداکثر  میزان تخفیف 50% در بازار میزبانی اینترنت در کانادا برخوردار می شوید. سایت کلمبیران نیز از همین پکیج  حرفه ای استفاده نموده است و ما این انتخاب را برای استفاده اشخاص  و  سازمانها و شرکتهای کوچک و متوسط بسیار مناسب و بهینه می دانیم. استفاده از پکیج اولیه مگر برای برای کارهای بسیار کوچک و شخصی (مانند یک سایت یا بلاگ محدود شخصی با حداقل محتوی و عکس) توصیه نمی شود. پکیج آخر (انترپرایز) نیز برای سازمانهای بسیار بزرگ با داشتن دهها و صدها کاربر داخلی کامپیوتر و اینترنت مناسب است. با توجه به تغییر سریع تکنولوژی و نیاز به فضا و ملزومات و پشتیبانی بهتر و بیشتر در آینده، و با توجه به تخفیف عالی که برای این پکیج ارائه می شود،  به عقیده حرفه ای ما انتخاب ارجح و اقتصادی، انتخاب گزینه پکیج حرفه ای و استفاده از تخفیف مذکور برای خرید سه ساله می باشد
اخطار: قیمتهای مرجع و در نتیجه میزان تخفیف و یا تعداد سالهای قابل خرید همگی در اختیار شرکت وب هاستبنگ بوده و ممکن است بدون اطلاع قبلی ما تغییر نمایند. کلمبیران مسئول و پاسخگوی مغایرت های احتمالی در آینده نیست
---
855 Total Views
1 Views Today